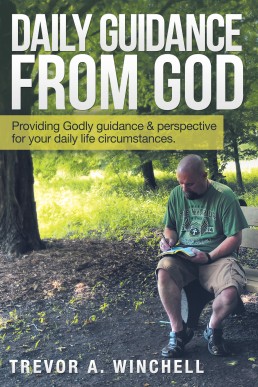 DAILY GUIDANCE FROM GOD
In my devotional writings, I might say things that many people do not agree with, or I might say many things that people do not like. However, the fact of the matter is that God gives every single word I write to me, not because people want to hear it but because people need to listen to it. The truth of God's word is undeniable in every way, and only the truth of God's word will set you free in the end. Therefore, those who want everything sugarcoated to their satisfaction according to their standards will keep them in denying the truth. As most of you know, I do not sugar coat anything, and I do not tell people what they "want" to hear, I tell people what they "need" to hear. Is it easy to tell people what they do not want to hear? Of course not, but when God commands me to write the words, He gives me I must obey Him regardless if people are going to like it or not. The truth and only the truth of God's words will set you free in the end.
The devotionals that I write are 70 percent scripture context, 30 percent practical context and 100 percent inspired by God. They are easy to relate to because many people are often dealing with tough circumstances or going through difficult situations. It is usually difficult to interpret and understand the actual meaning of a particular bible verse. Each devotional that I write includes a bible verse and a prayer. The Bible verse directly correlates with the devotional so that people can relate to the bible verse and understand it. The prayer also refers directly to the devotional so that people can say the prayer and ask God for help.
I believe that Daily Guidance from God is a great tool that will help people had better understand real-life issues they are facing and how God can help them. The devotional will help guide people positively and biblically to seek God. The purpose of Daily Guidance from God is to allow His guidance and direction to help people through their difficult circumstances and situations and to lead them down the correct path. Bind them on your fingers; Write them on the tablet of your heart. Proverbs 7:3 (NKJV).